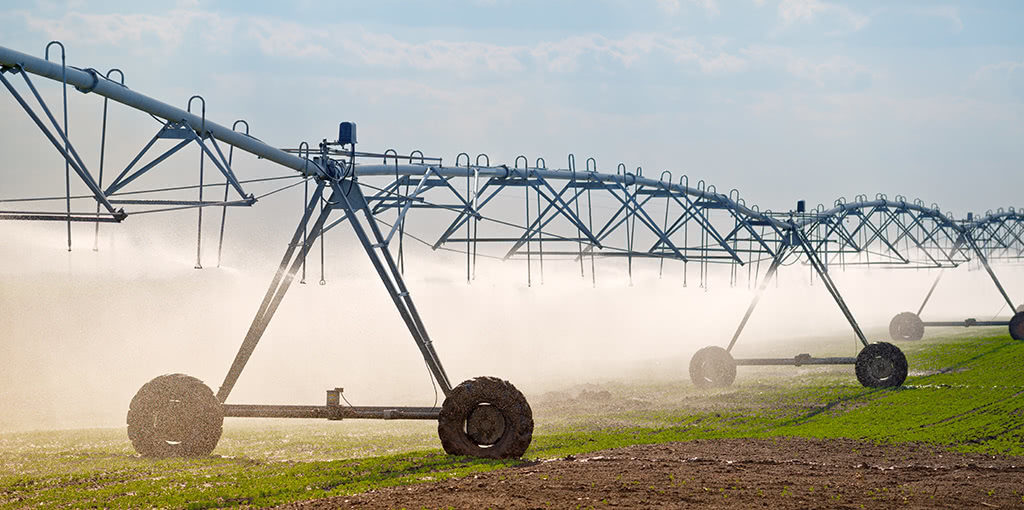 Optimise Your Farm Systems with the Pivot Optimiser™
Monitor and control centre pivot centre and end pressures for ultimate energy saving and uniform water distribution
Monitor > manage your farm
Automate > save water and time
Control > save energy
Reduce power usage > pump more with the same transformer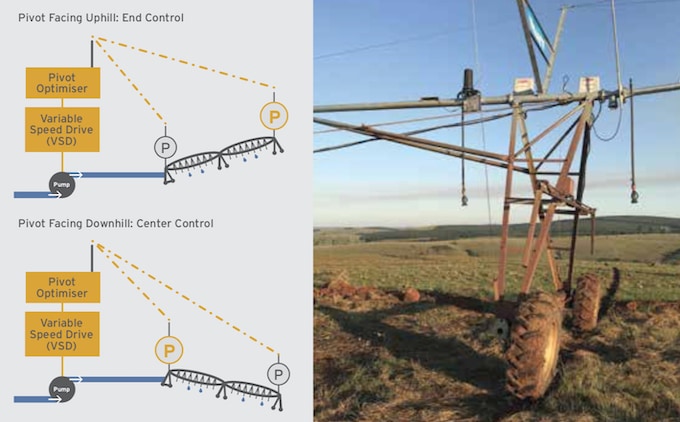 Add Precision Irrigation to your farm…
When your pivot is running sub-optimally, you are not only paying your Energy (electricity) provider and your irrigation part suppliers more than you need to, you are also …
… suffering crop losses
A broken pump or pipe at a critical time in the growing phase, could mean a failed crop and all that, that implies.
If you are over-watering one part of your crops and under-watering another, there will be crop loss. According to research done by Goldman Sachs, precision irrigation systems paired with water sensors, improve yields by 10% while reducing water waste by up to 50%. The Pivot Optimiser is a precision irrigation system.
… reducing your farm profitability
In a report compiled by Food and Agricultural Policy (BFAP) at the University of Pretoria, Eskom tariff hikes put significant pressure on your Net Farm Income.
Worn pumps, incorrect pump sizes, small or blocked pipelines and excess pivot pressure, all increase your power consumption and Eskom bill.
Even worse is when a pivot is working under pressure and you do not get even water distribution.
Add the maintenance and repair bill, due to stresses on the components, to those costs and you are literally watering down your profitability.
Stresses in your pivot system cause increased wear and tear on components. If you don't have a mechanism to warn you of problems developing in your pivot systems, it's only when something breaks that you become aware of the problem
A reduced yield-per-hectare means your tonnage is less. If you are growing your own feed, it may mean you'll need to buy in feed. These can have dire consequences on your Net Farm Income (NFI).
Conversely, if better pivot irrigation realizes a higher yield, your NFI improves exponentially.
A typical centre pivot increases wheat yield from 8,36 tons to 10 tons. That is a 16.5% increase in yield.
---
Pivot Optimiser™ — Automated, 24/7, fail-safe Smart Farm system
Know what is happening to your pumps and irrigation when you are not there.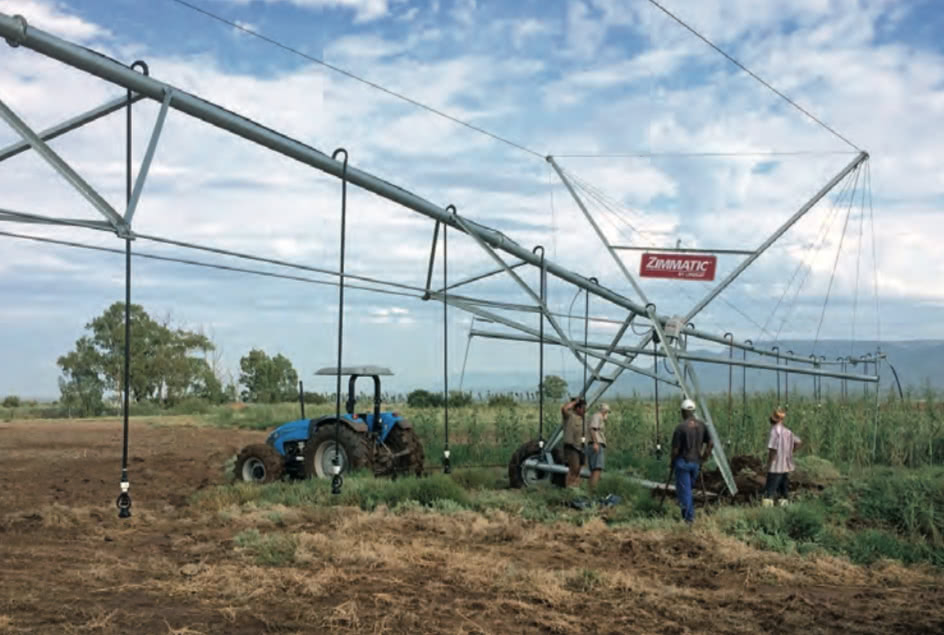 Remote management…
of your entire pivot irrigation system, remotely programmed and managed to automatically irrigate at the optimal Eskom Ruraflex tariff. All without any intervention from you or your staff.
Early warning…
Receive alerts of performance loss in any of your pumps or centre pivots or when your reservoir runs low.
Time & Cost saving…
Real time view of your pivot irrigation system from your office or mobile improves your use of labour and saves you time. No requirement to employ a runner to manage your pivots manually.

24/7 monitoring…
of your entire irrigation system from your smart phone or PC, from anywhere in the world by a system with an effective fail-safe mechanism.
Measure data over time…
The Shock Wave Engineering suite of Agricultural Optimiser products have the option of streaming important data about your systems to a database for report generation.
Reports that will help you to manage your resources efficiently.
Talk to us about your centre pivots …