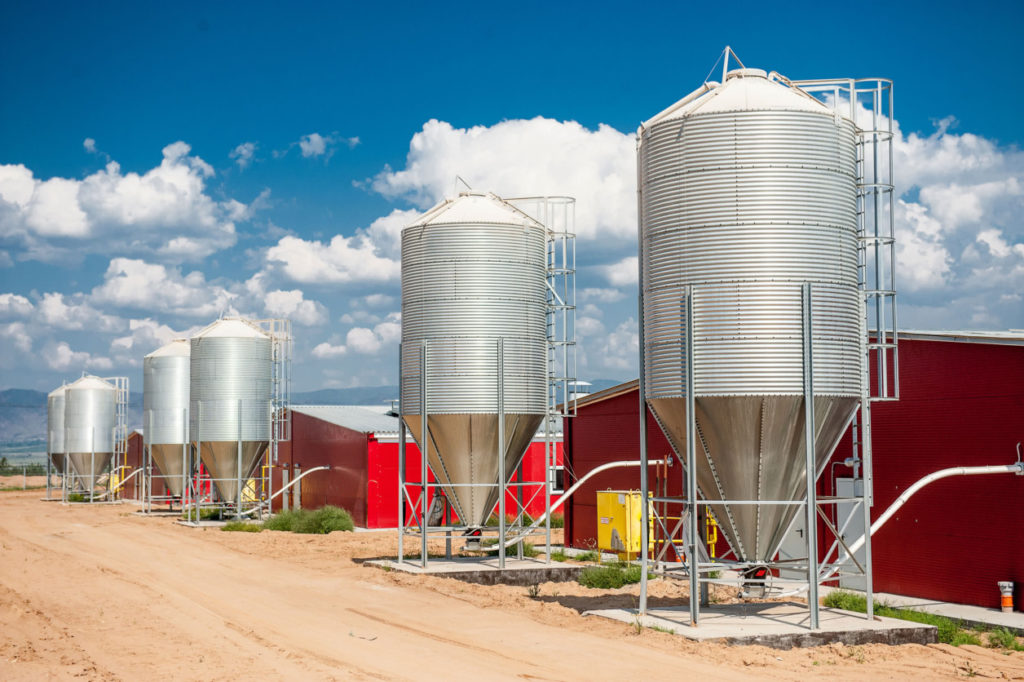 Optimise Your Farm Storage with the Feed Silo Optimiser™
Monitor and manage your bulk storage with a daily consumption history.
Monitor > Tank level monitoring using load cells or radar
Manage> Algorithm to calculate earliest fill date and last fill date based on silo capacity and delivery truck size
Automate > Automated notification to supply company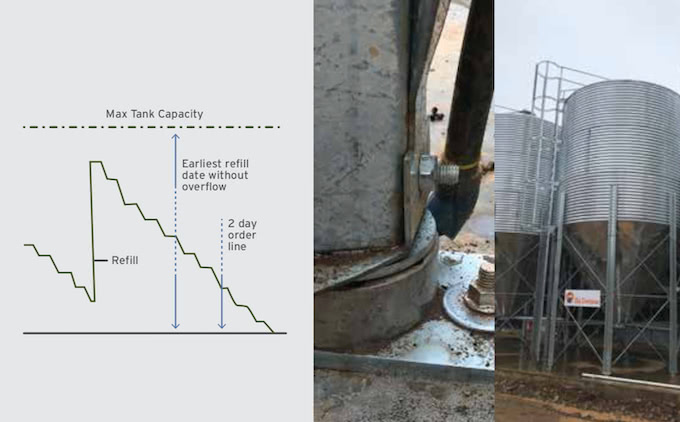 Get notified when your bulk feed silos are running low …
Even better, your supplier's can be automatically notified when your silos or bulk storage tanks reach certain thresholds. This will allow them to plan your refills in advance, saving the, "Sorry, we don't have any … in stock currently, we'll only have that next week!".
Accurate remote tracking of your bulk storage tanks & silos.
Track the status of all your bulk storage tanks and silos on your smartphone, tablet or PC in real time. If you are in town at the Co-op, you can check just how much feed to order, right there, on the spot. And while you are about it, you can check how much diesel you need as well.
The Shock Wave Bulk Storage Monitoring System is perfectly suited for poultry farms, dairies, piggeries, feed lots, diesel and water tanks.
With an optimised mesh network internet connection, we can connect and monitor all your bulk storage tanks and silos. The built-in load cell amplifiers ensure the measurements are accurate and reliable.
Gather history data on your usage.
The Shock Wave Feed Silo Optimiser bulk storage monitoring system builds a daily consumption history. You can use this history to see usage patterns. Any spikes or dips in usage will stand out, allowing you to investigate the reason.
This will allow you to uncover abnormalities such as theft or mismanagement by staff. It will also help you audit your actual usage over purchases and plan your budgets and refill schedules.
How much does it cost?
You only pay for installation and a monthly usage fee based on the number of tanks and silos you want to track. That's it.
Talk to us about monitoring your silos & tanks