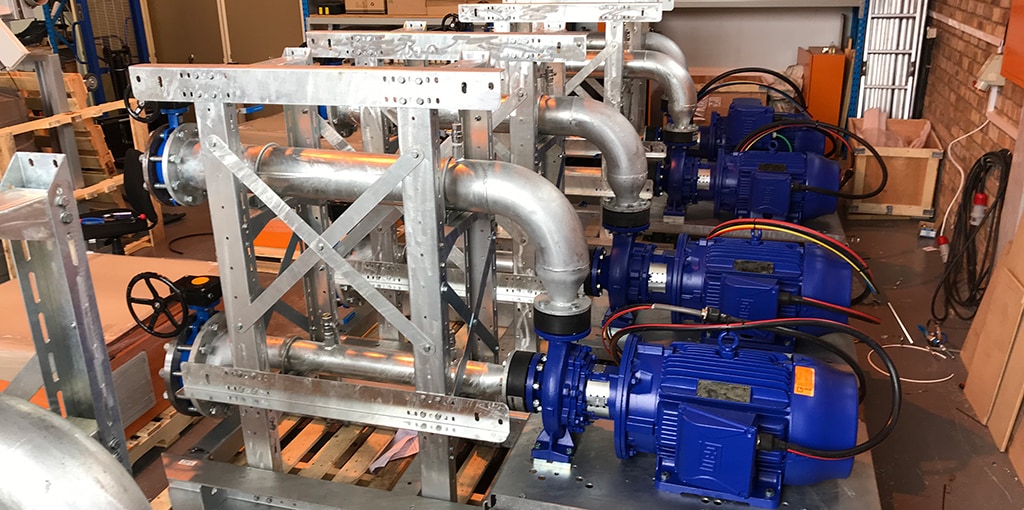 Pump Optimiser — Pumping Systems Optimisation
Monitor and control pump pressures for ultimate energy saving and uniform water distribution
Monitor > Monitor inlet and outlet pressure, flow rate, power
Simplify> Control up to 4 pumps operating in parallel, remotely
Control > Control outlet pressure, flow rate, power
Reduce power usage > Pump more with the same transformer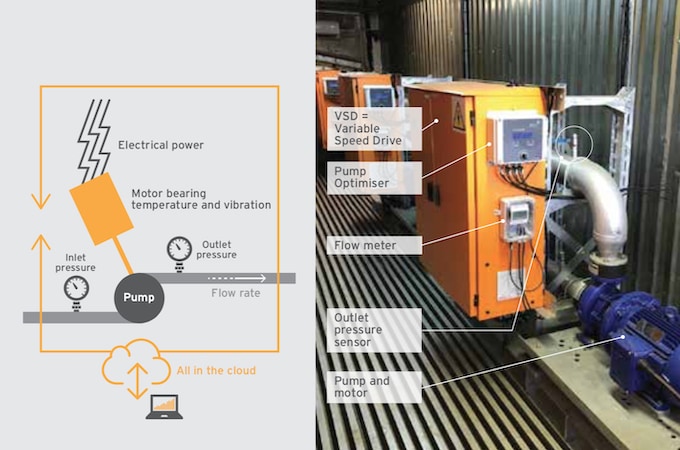 Manual Pumping Systems Management…
Multiple and parallel pump installations, combining multiple pumps, are very common in many industries, including Mining, Municipal Water and Wastewater markets.
Pumps operating in parallel as a means of flow control and redundancy (installed spares) are common.
In parallel pumping systems, if the pumps are mismatched, pump reliability and overall pumping system energy efficiency is compromised.
In a worst case, operating the wrong pumps in parallel can cause one of the pumps to operate at shut off, causing over-heating and pump failures.
Worn pumps, incorrect pump sizes, small or blocked pipelines and excess pressure, all increase your power consumption and Eskom energy bill.
Add the maintenance and repair bill, due to stresses on the components, to those costs and you are literally watering down your profitability.
Stresses in your pumping system cause increased wear and tear on components. If you don't have a mechanism to warn you of problems developing in your pumping systems, it's only when something breaks, that you become aware of the problem.
Managing the efficiency of single, multiple and parallel pump installations is key to minimizing energy costs. However, many parallel pump systems aren't operated in the most energy efficient manner or combination. Controlling pump pressures can provide substantial cost savings opportunities.
---
Pump Optimiser — Automated, 24/7, fail-safe Smart Pumping System
Know what is happening to your pumps when you are not there.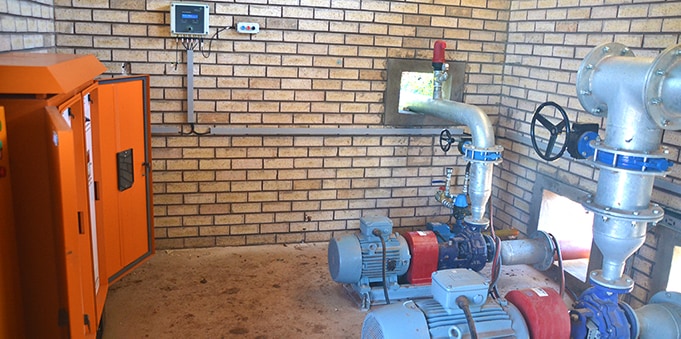 Imagine…
All the pumps in your pumping system, remotely programmed and managed to automatically pump at the optimal Energy tariff. All without any intervention from you or your staff.
Early warning…
Receive alerts of performance loss in any of your pumps or when any of your reservoirs run low (if you have the Reservoir Optimiser installed as well).
Time saving…
Real time view of your pumping systems from your office or mobile improves your use of labour and saves you time.
24/7 monitoring…
Of your entire pumping system from your smart phone or PC, from anywhere in the world by a system with an effective fail-safe wireless mesh networking mechanism.
Measure data over time…
The Shock Wave Engineering suite of Agricultural Optimiser products have the option of streaming important data about your systems to a database for report generation.
Talk to us about your pumping system…